THE ULTIMATE LAPTOP ANTI THEFT SOLUTION
The Anchor Adaptor, Combination Lock and Fix Point bundle secures any laptop with a headphone (3.5mm / AUX) socket. Apply the fix point to a desk or wall to provide a tethering point for the 1.7m steel cable.
Regular price
$78.00 USD
Sale price
$62.00 USD
Unit price
per
Sale
Sold out
View full details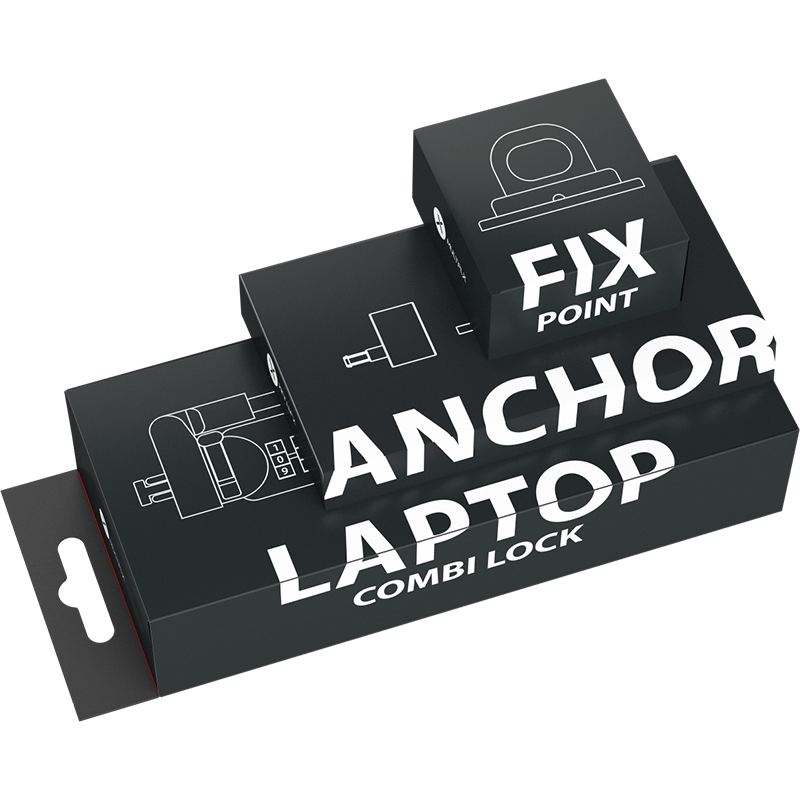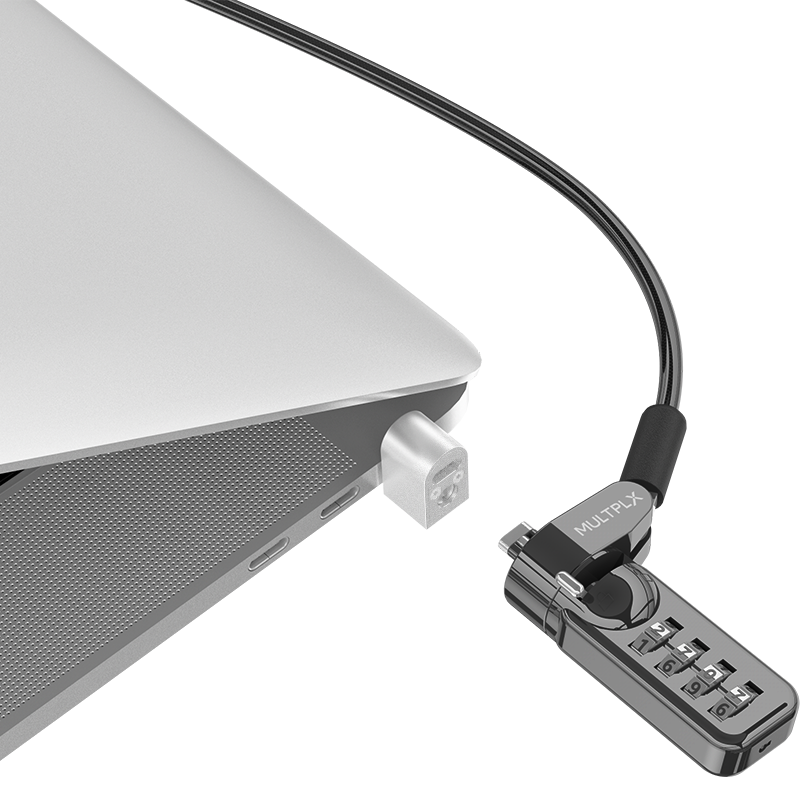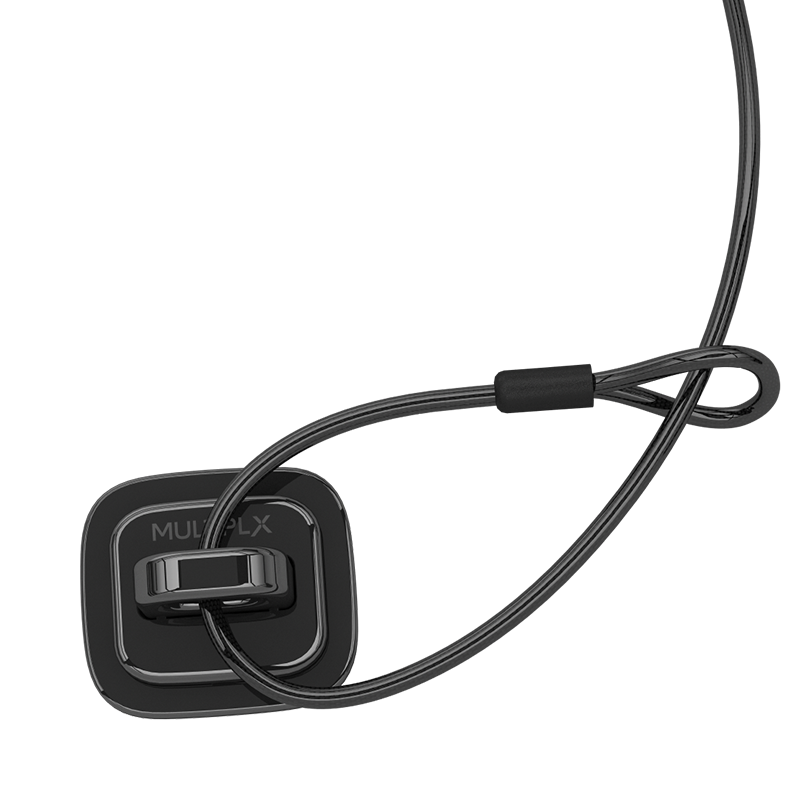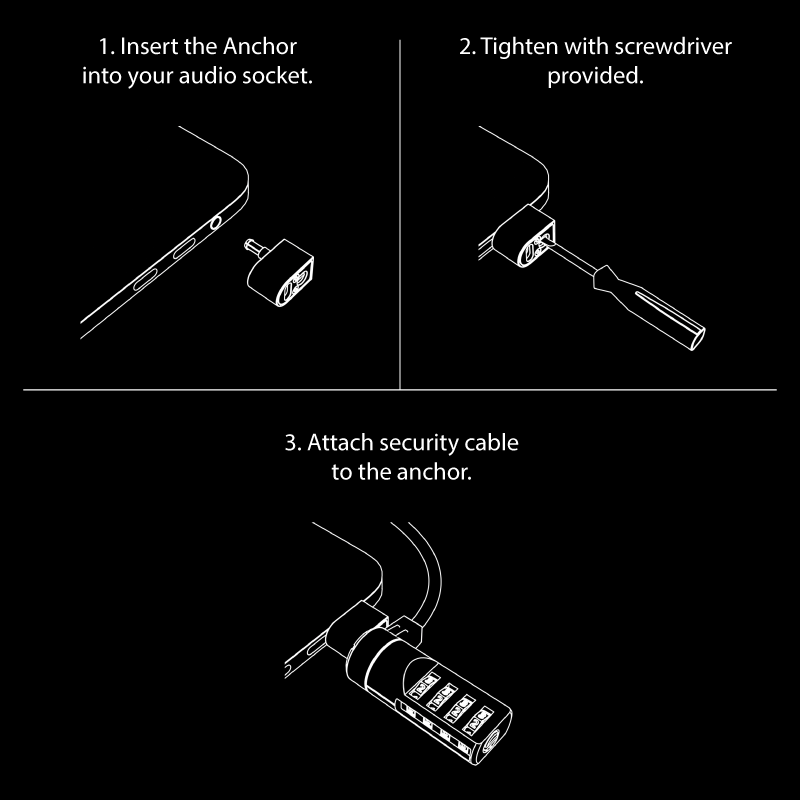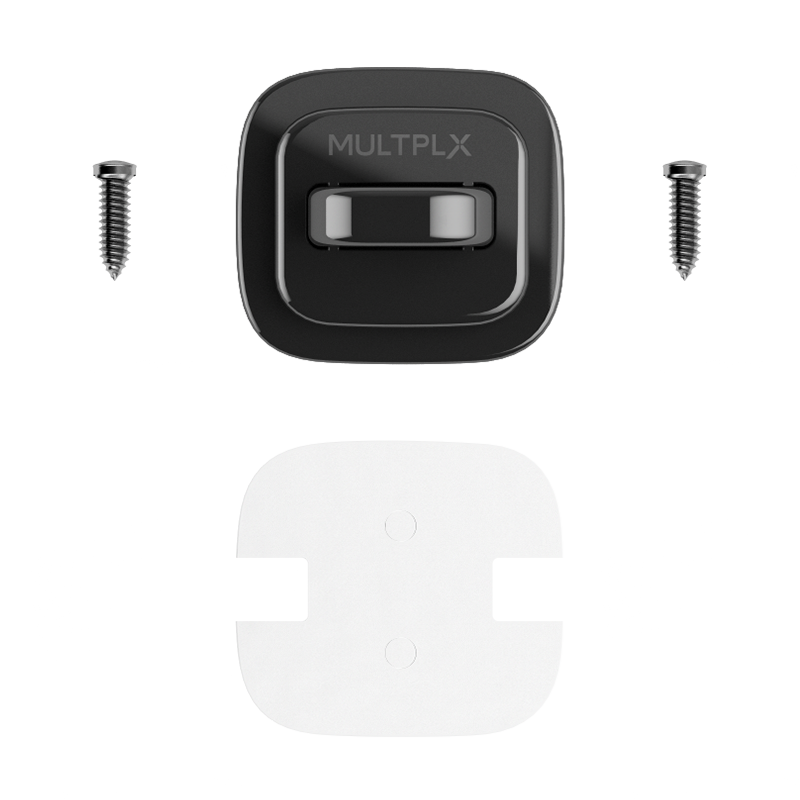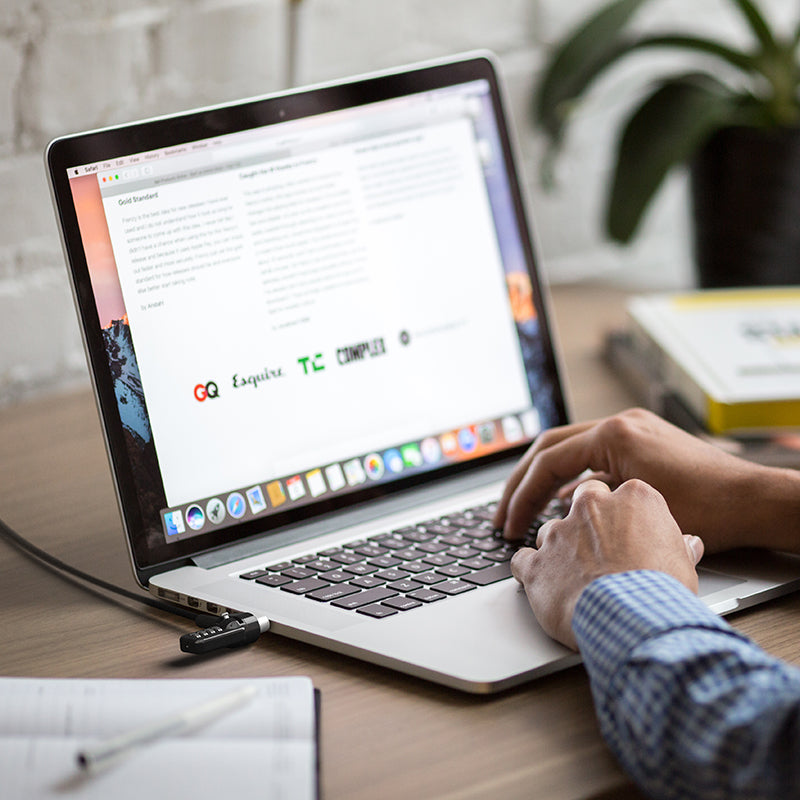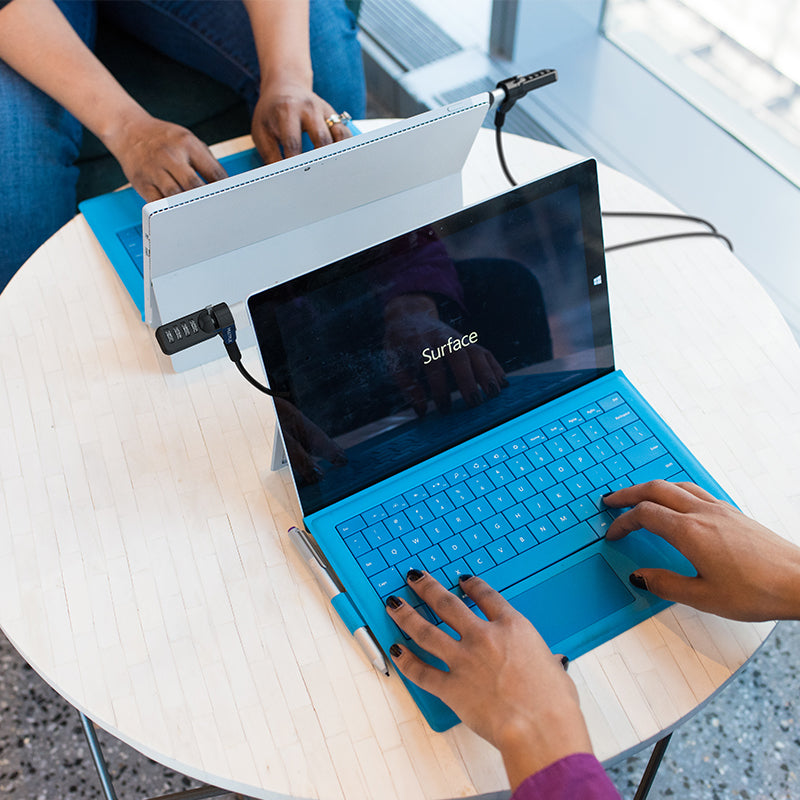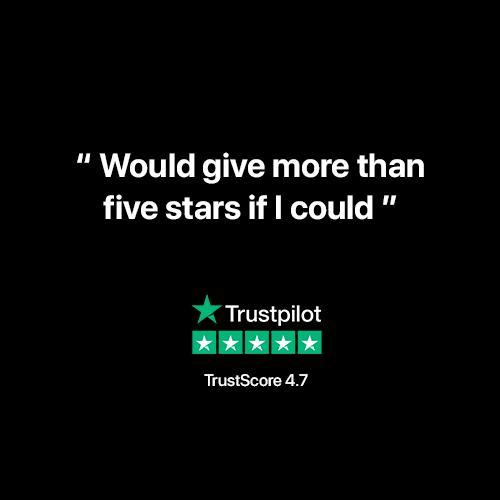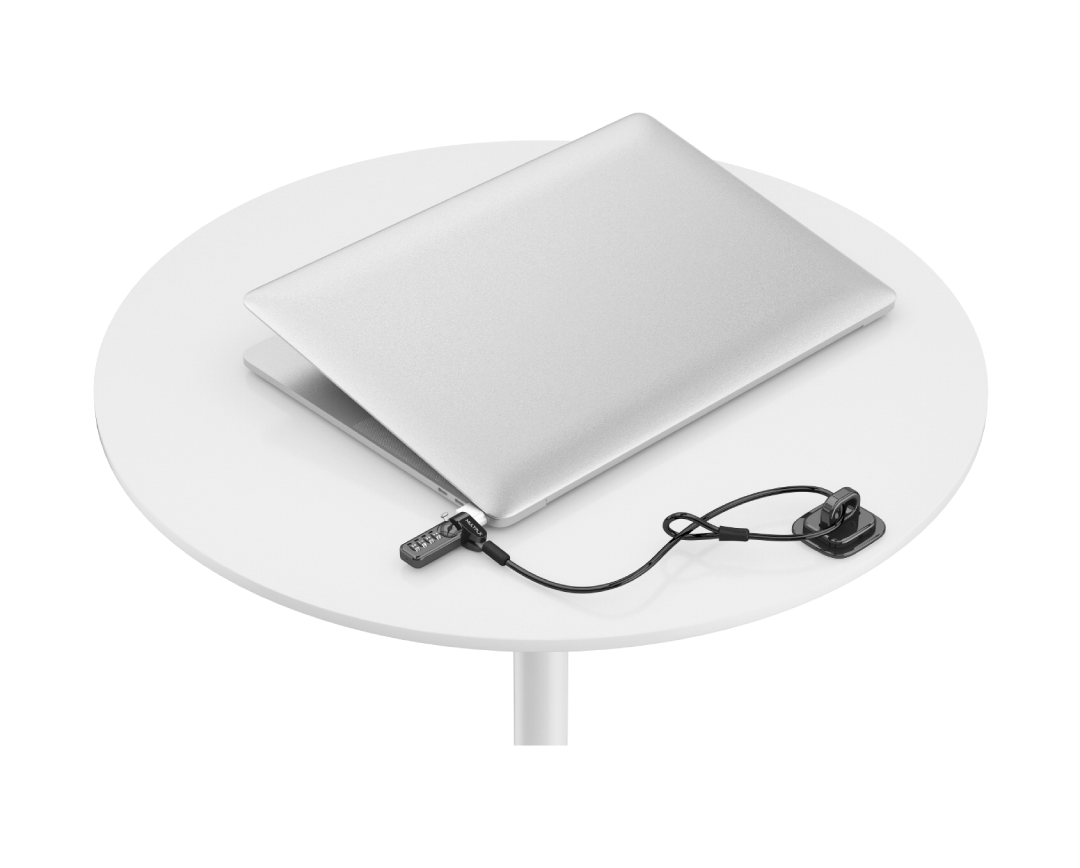 Universal
Compatible with any laptop, the Ultimate Laptop Security Lock System is the easiest way to physically secure your laptop and add a location to fix your cable to. Secures any laptop with a headphone (3.5mm / AUX) socket and has a cable length of 1.7m.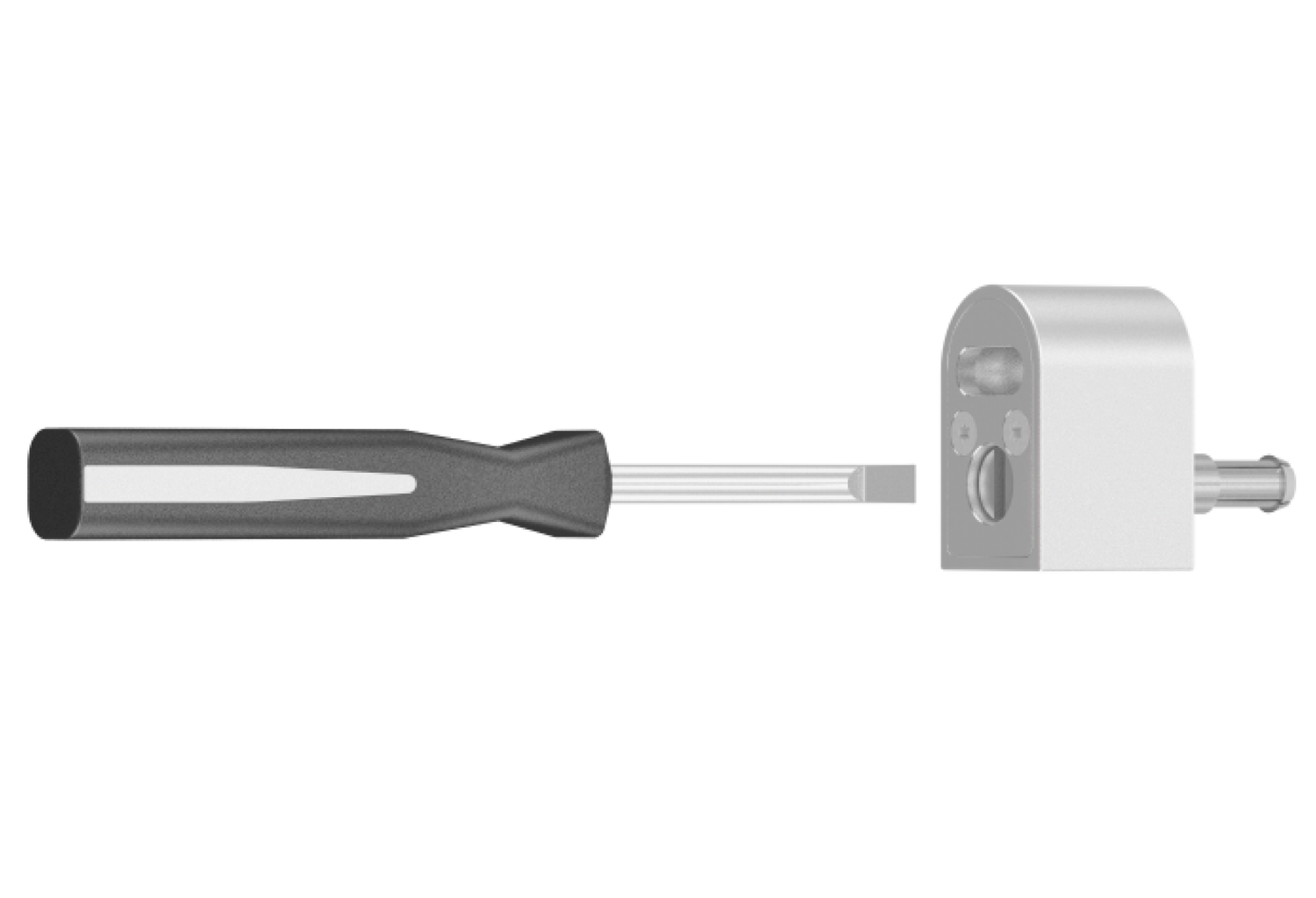 Install in seconds
Effortlessly install in seconds. The lightweight, slim design of this extremely secure laptop lock solution is perfect when you're on the go. Our patented locking design requires no adhesive or alteration to the body of your laptop.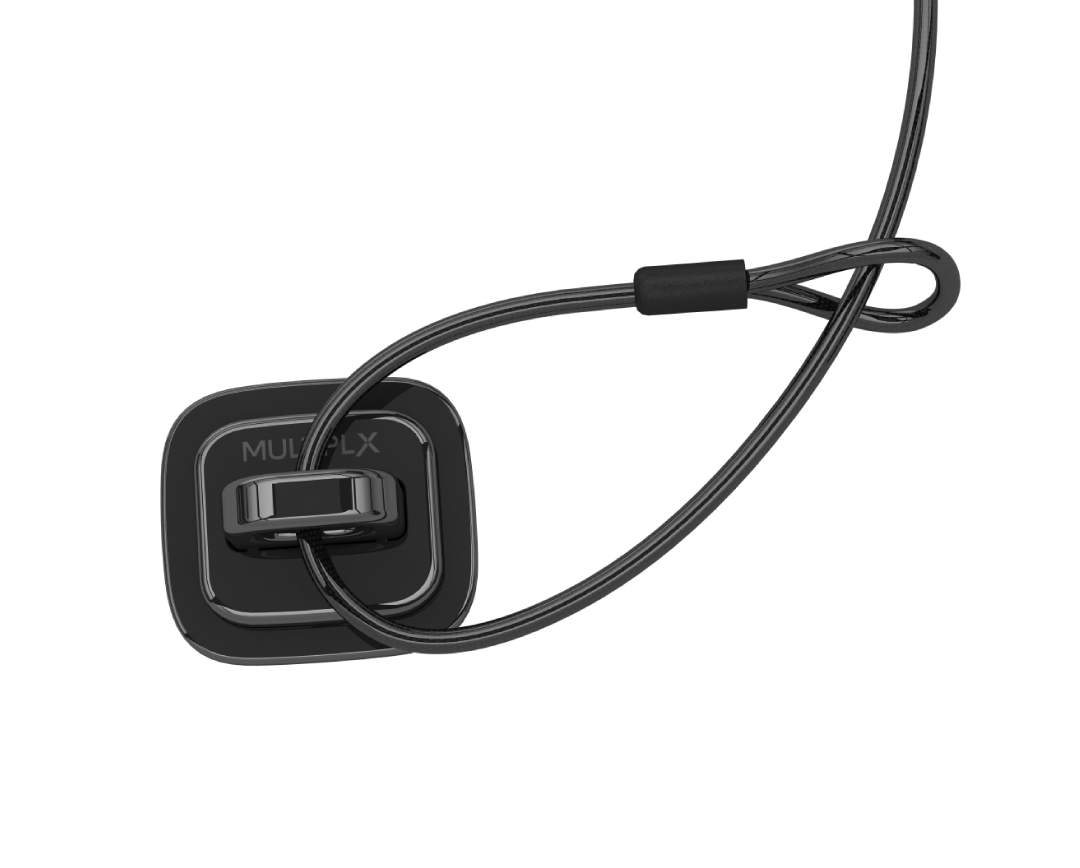 Fix Point
With the Ultimate Laptop Lock solution you can add a location to secure your combination lock to.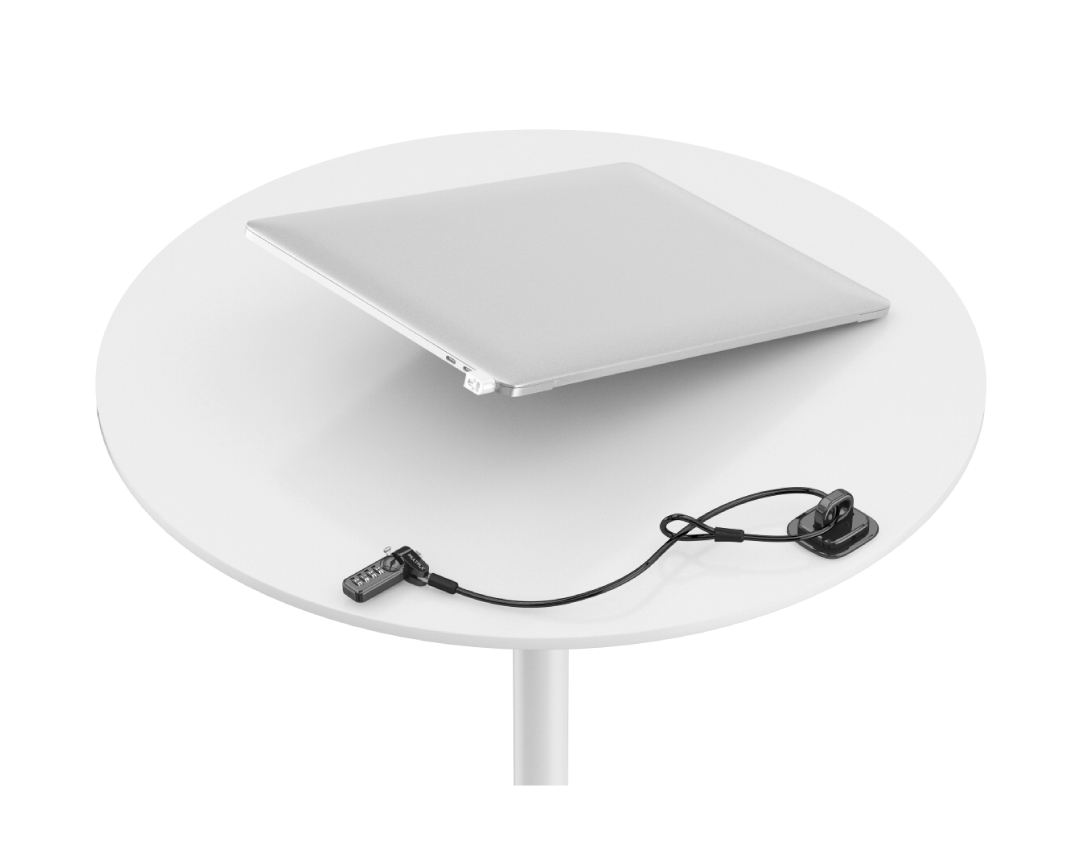 Easy unlock
When it's time to go simply enter your 4 digit code on the Laptop Combination lock. Flick the security switch to unlock and go.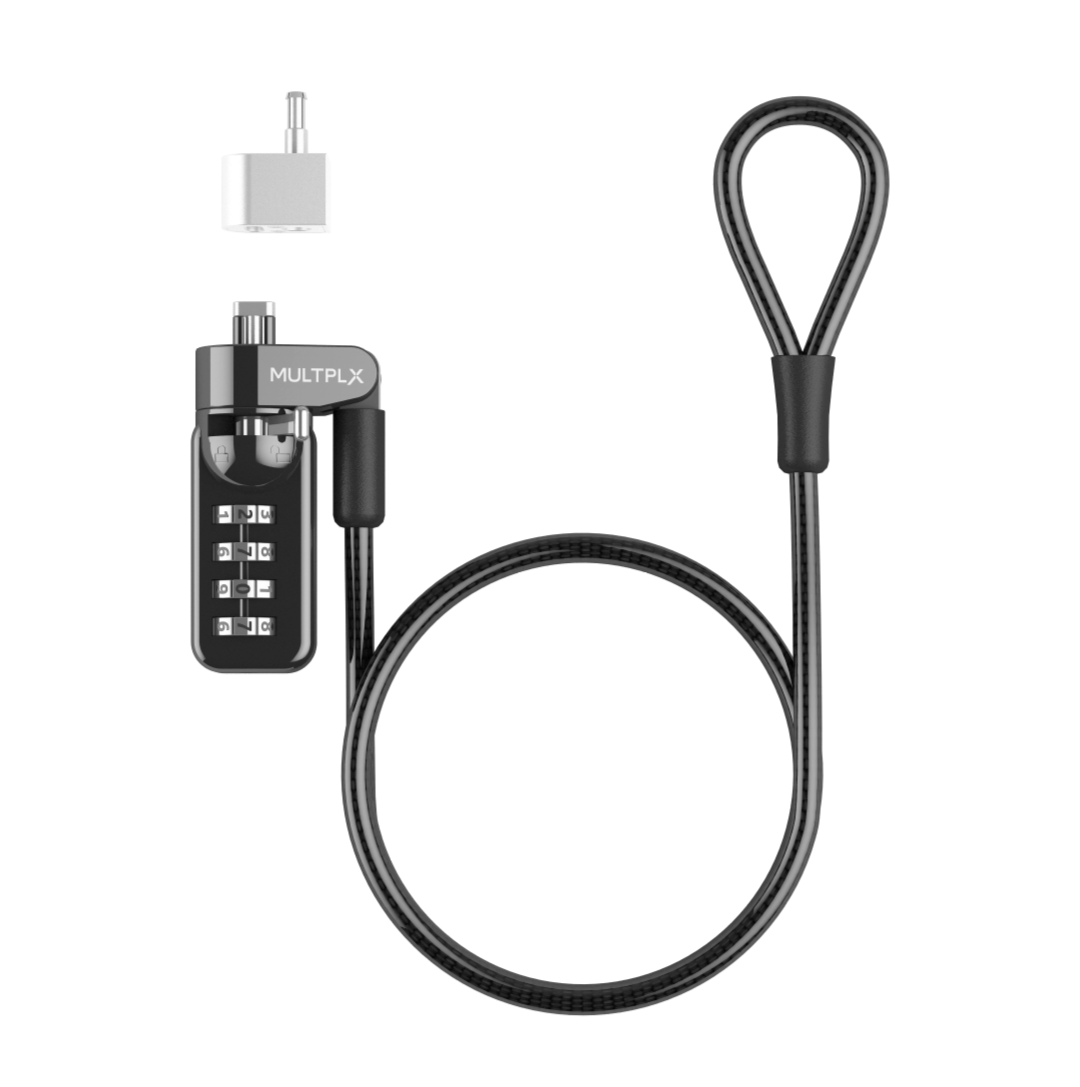 Premium
Only the best materials and finishes have been used to craft our durable and secure solution. From anodised aluminium to galvanised forged steel.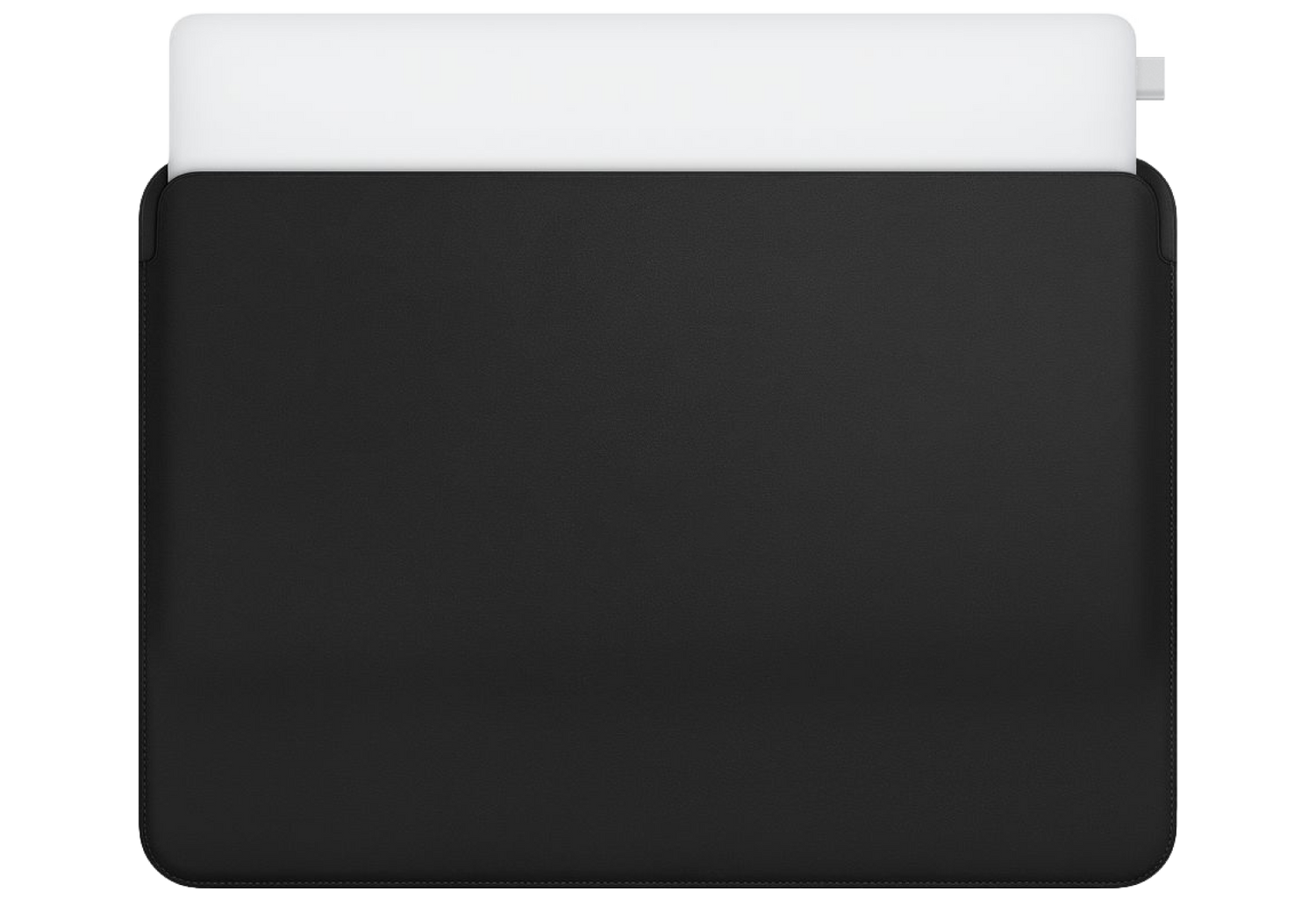 Lightweight
Patented premium lightweight design of the Anchor adaptor allows it to fit inside sleeves or bags.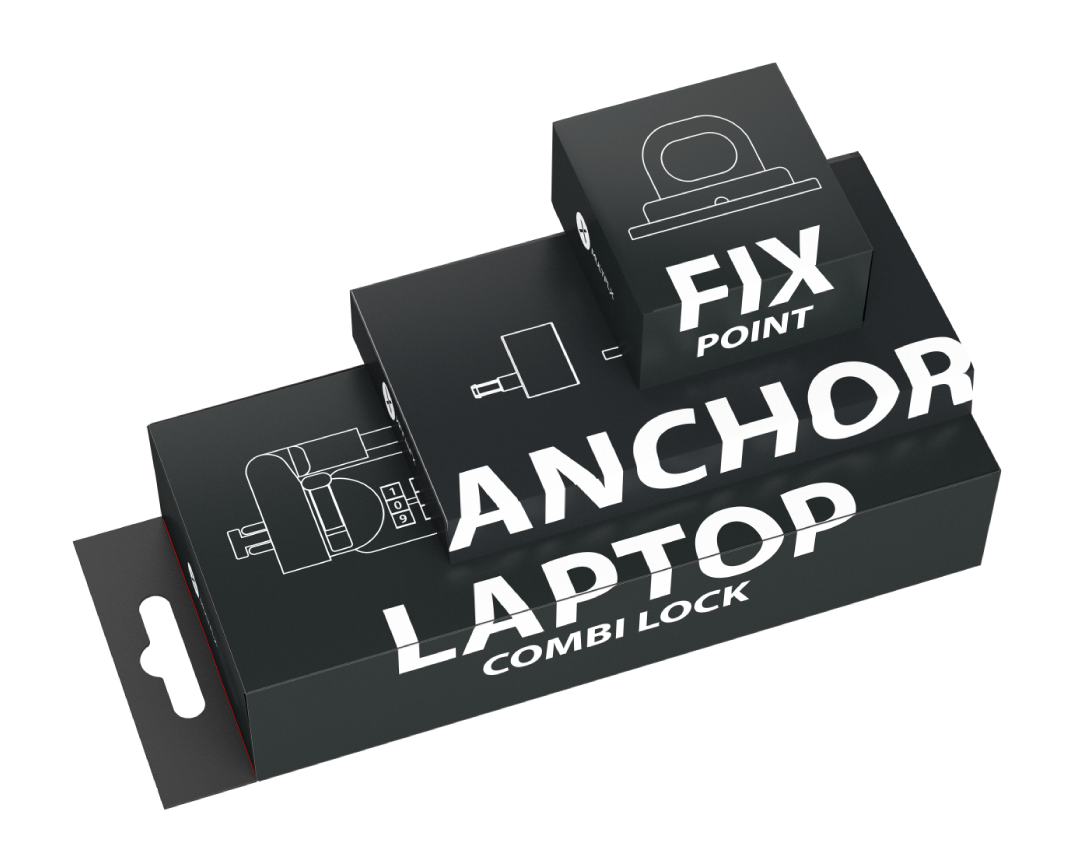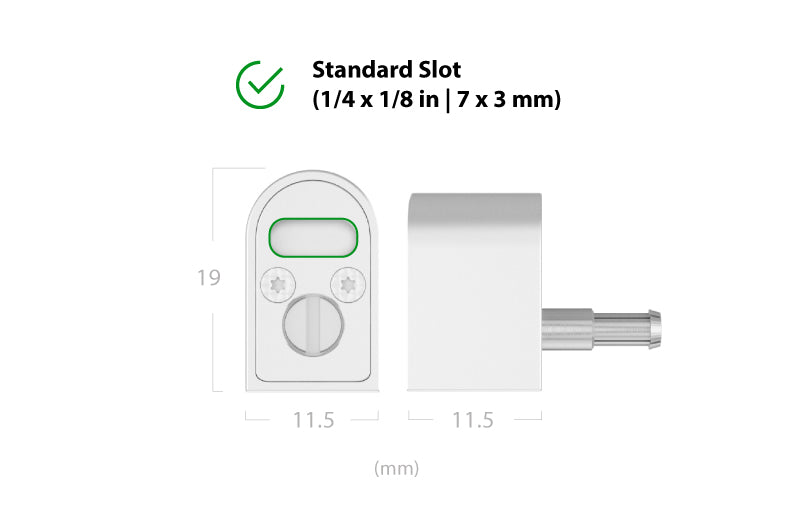 Size Guide
Compatible with any standard T-bar cable lock designed to fit a 7x3 mm lock slot.
Works great!

Multplx was the only place I could find this type of solution to secure our new Lenovo laptops.

Very easy to fit

The universal laptop security system is a fabulous device that now secures our Sony Vaio laptop to our main reception desk. Very easy to fit, and makes the laptop secure during working hours.

Secure in public places

If you want to keep your laptop secure in public places the Multplx Universal Laptop Security Lock System will do it in style.
Featured in
"The Multplx Anchor Adapter does exactly what it says on the box. It's easy to install, works with a wide range of devices, and provides you a way to secure your device that doesn't have a dedicated lock slot."
FAQ's
Why we designed this

A laptop has a 1 in 10 chance of being stolen, and every 53 seconds a laptop theft occurs.

Modern laptops don't have dedicated laptop lock slots.

So we designed the Anchor Adapter to add a lock slot to any laptop, and prevent laptop theft for everyone.

The Laptop combi lock compliments the Anchor Adaptor with its strong security credentials.

The Fix Point ensures you always have a way to secure your Laptop Combi Lock.

Together they are the Ultimate Package!
Worldwide shipping

We ship worldwide. Shipping costs are automatically calculated at checkout. Please enter your shipping address details to receive a live shipping rate. Free and Express shipping options are available via tracked services. A tracking number will be emailed to you on dispatch. 
Product FAQ's

Which laptops are compatible with the Anchor?

The Ultimate Universal Laptop Security Lock system is compatible with all laptops that have at 3.5mm headphone jack port. This includes Apple MacBooks Pro, MacBook Air, Microsoft Surface, Dell Inspiron, Dell XPS, Lenovo Ideapad, Lenovo Yoga, Lenovo Legion, HP Pavilion, HP Dragonfly, Acer Nitro, Acer Aspire and many more. It's also works with any tablet including Samsung Galaxy Tablet, or other products that have a 3.5mm headphone jack port.

How long is the cable?

It's a strong 1.7m steel cable with protective coating.

Can I still use the audio port?

Yes you can uninstall the Anchor Adaptor at anytime to continue using your audio port.

Can't the Anchor just be removed from the audio port?

No. The Anchor can only be removed after being unlocked by the user, protecting it from theft.

Will the Anchor adapter damage my audio port?

No, the product is designed for frequent use. Just follow the install and uninstall instructions provided.